Ricoh Smart Rooms
Technology and meeting room solutions to simplify meeting connectivity.
When it's meeting time, connecting for face-to-face video meetings with employees in other offices or working remotely should be as simple as clicking "Join Meeting." Our meeting room solutions provide industry-leading, easy-to-use technology for room sizes from huddle spaces to large conference rooms, so employees can focus on the purpose of their meeting, not on how to get connected.

Keep your employees engaged and connected
Visuals and seeing fellow employees when meeting improve engagement and productive collaboration. Hybrid work environments and distributed offices can make this difficult. Audiovisual technology bridges the distance and enhances communication. 
Ricoh Smart Rooms include:
Display monitor 

Camera

Speakers 

Microphones

A one-touch digital controller 
All pieces are guaranteed to work together, so you won't have to worry about conflicts between the equipment. It's one of the benefits of a standardized setup.
A true end-to-end meeting room solution
In addition to the equipment, we provide the services to design, deploy, and support your meeting room. Employees won't have to connect equipment – or troubleshoot – prior to a meeting. They can walk in, click "Join Meeting" and get started.
Encourage collaboration and productivity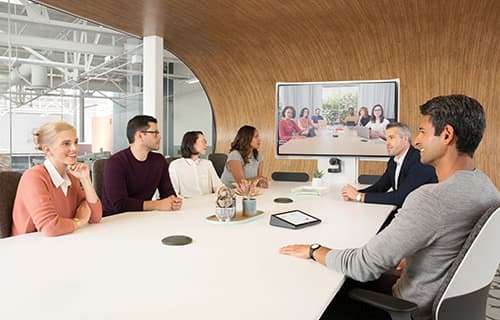 When employees can trust their technology will work as needed, they arrive ready to work. Meetings start quicker. Everyone makes the most of their time with more productive meetings.
Why choose a smart room?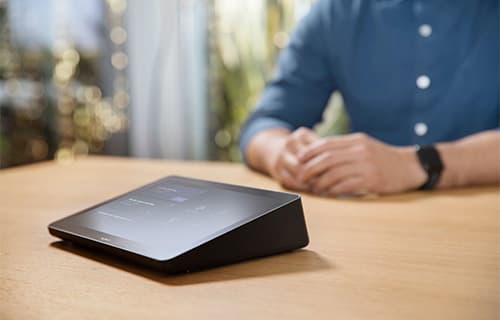 You could design, source, implement, and support your own meeting room. Perhaps you have. If so, then you're also familiar with the vendor management, IT coordination, and risk that different technologies don't work well together. And trouble starting a meeting creates frustration that can impact meeting productivity in the form of lost time and focus.
Meeting room solutions eliminate the need to select equipment, contract with (multiple) vendors, and rely on your IT resources to implement. Our bundles include the technology and services needed to create seamless meeting experiences, supported by a partner you can trust. We have been designing, deploying, and supporting audiovisual implementations for more than a decade.
When employees arrive for their meeting, all they'll need to do is click "Join meeting" and get to business.
The right technology for multiple room sizes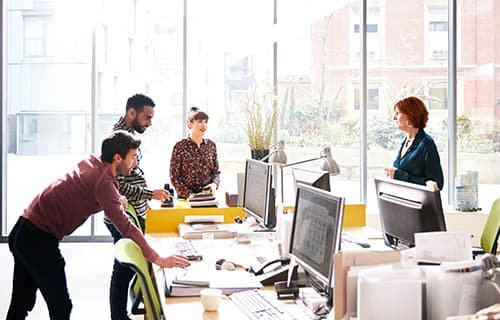 Whether it's a huddle space or large conference room, you can find the meeting room technology needed to bring your people together. Smart room options include: 
Small meeting room, for up to 6 seats. 

Medium meeting room, for up to 10 seats.

Large meeting room, for up to 25 seats.

Each Ricoh Smart Room bundle comes with right-sized display and audio technology to ensure a high-quality meeting experience for every attendee. 
Have a unique environment? Our design consultants can help you design the ideal meeting environment to keep everyone productive, engaged, and connected.
Download Smart Rooms brochure