Workplace & Facilities Management Services
Promote productivity while protecting employee and visitor health with efficient space management.
How we work has changed. To meet employee and customer needs, businesses of every size need agile responses – especially when it comes to office space usage and workplace safety. Our facilities management services help you to address meeting room and workspace capacity challenges to support office safety without compromising the employee or customer experience.
Whether you're looking for a way to streamline room scheduling or need to equip meeting spaces with conferencing and presentation technology, we're here to configure the ideal environment for your business.
Optimize real estate use in your workspaces and meeting rooms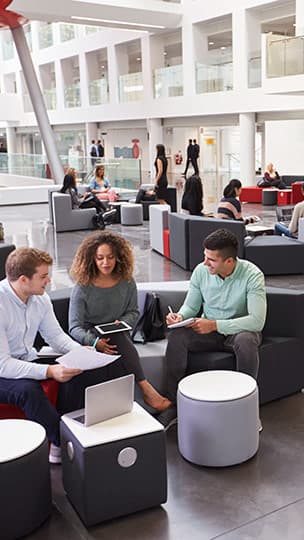 Today's workplace demands require a new approach to organizing and right-sizing your real estate, whether you need to bring everyone back or implement a hybrid program. Even though we need to look at your space differently, our goal for you is efficiency gains, productivity, and cost savings.
Our workplace management systems assess your business processes and work environment to deliver analytics we can use to adapt and develop new usage patterns. Our services include:
Workplace capacity management & analytics. We analyze your environment and provide you intelligence to create an agile work environment and gain full visibility into room and desk utilization.

Space management. By defining safe working spaces, you can prevent clusters and more easily manage occupancy rates.

Smart meeting spaces. Our meeting room services streamline scheduling meeting and conference rooms as well as tracking cleaning schedules to ensure safe, clean spaces. Read more about our meeting room services.
Streamline office services to drive productivity and limit contact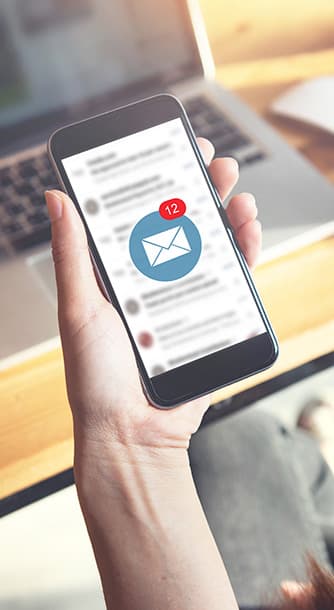 Re-imagine how your business works. From mail delivery to the use of shared devices like MFPs to automating workflows that enable employees to self-perform specific office tasks, our experts can help you minimize contact and create a low touch or touchless environment.
Deliver mail digitally. Our Intelligent Mail Delivery eliminates the need for a mail room and automates mail delivery, delivering mail electronically to employee email inboxes.

Intelligent locker services. Deliver consumables, packages, and more with lockers that make receiving physical mail entirely touchless. Reporting, asset control, and real-time fulfillment supply data for informed decision-making of facilities usage.

Automation of facility requests. Automated requests enable facility management teams to respond faster to situations and provide consistent service and security, plus audit trails supply actionable data.

Touchless or low-touch device management. Infrastructure management, especially for shared print, copy and scan devices, can reduce the need to touch devices.
Employee and visitor services keep your office welcoming and safe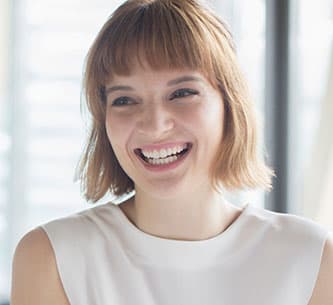 Maintain a visitor-friendly office while minimizing contact with services that preserve a welcoming reception yet remains safe and aligned with current health mandates.
Automated visitor management offers visitors self-service engagement.

Digital or printed signage can be used to direct traffic and for wayfinding to assigned desk or conference room resources.

A visitor management system informs employees and guests with workplace protocols, can ask screening questions, and track who a visitor is seeing.
Meet health policy and compliance guidelines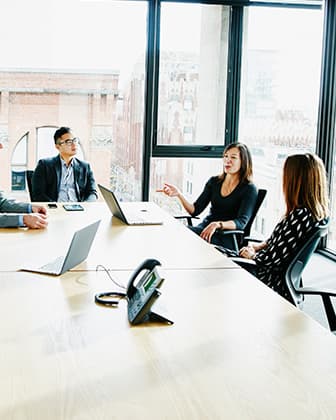 Requirements for an office vary from state to state, even county to county. We can help you stay up to date on changes and develop facilities plans with Space-Right™ by iOFFICE for seating and meeting room usage that conform to policy. This can include:
Employee screening with health compliance questionnaires

Room scheduling, mobile booking, and touchscreen displays

AV equipment and collaboration services

Room setup and catering coordination
Partner with proven expertise and a data-driven process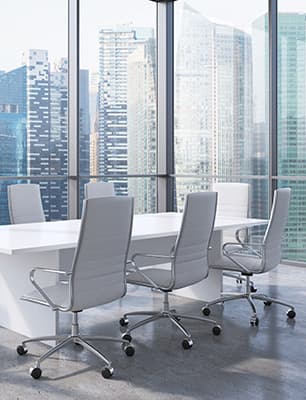 Our workplace services experts bring insight from years of engagements to ensure you maximize the use of your current facilities. While everyone's needs and outcomes may vary, our process remains the same:
We assess your facility from every angle – available office space, lighting, furniture, and technology equipment

Next, we collaborate with you to identify and confirm opportunities to optimize workspaces and deploy mobile solutions that reduce costs and increase engagement

Finally, we monitor and track real-time data from our workplace management system's analytics and reporting to ensure the best management and use of space