Intelligent Delivery
Convert physical inbound communication with managed services for anywhere, anytime digital delivery.
Leverage our patented Intelligent Delivery Services to streamline the intake and delivery of inbound communication, regardless of where employees are working. Our automated, digitized approach — easily accessible in our cloud Intelligent Business Platform — is designed to facilitate business continuity, advance digital transformation and enhance remote or shared workplace initiatives.
Deliver inbound communications fast, anywhere
Support the success of your most critical strategic objectives with automated, intelligent technologies that capture, analyze and accelerate your inbound communications.
Support new, flexible workforce models and enable employees to work anywhere.

Enable changing real-estate strategies.

Protect information security and business continuity by ensuring an uninterrupted flow of communications during and after unexpected events.

Drive productivity by empowering employees to make digital-based decisions and collaborate more effectively — from anywhere.

Create true accountability and compliance with end-to-end digital audit trails.

Enhance employee satisfaction and promote talent retention by putting information at their fingertips via a frictionless digital mail experience.

Boost efficiencies by capturing valuable insights that accelerate workflows, integrate data streams, and extract actionable information from the torrent of your daily inbound communications.
Simple mail queue management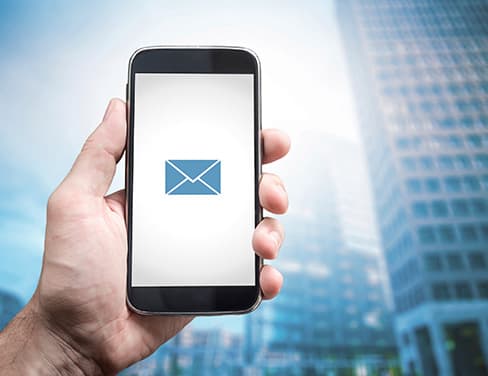 Our smart interface makes it incredibly easy and intuitive for workers to manage their personal and team mail queues — whether they're on a desktop, laptop, or smart device.

They can search and filter to find what the personal and team mail needed — and make notes and pass on to colleagues for collaboration.

And because it's mobile-optimized and cloud-based, employees have seamless, fast access from anywhere, at anytime.
Drive operational efficiencies with actionable insights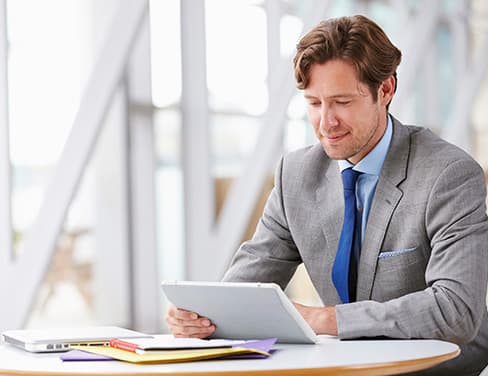 Your organization receives a torrent of inbound communications every day. You can turn these communications into insights with our services. A reporting dashboard empowers manager to track performance in near real-time, analyze data, and monitor productivity. By capturing valuable insights, you'll see where you can accelerate workflows, integrate data streams and find and extract even more actionable information.
Find the right Intelligent Delivery Services deployment model for your organization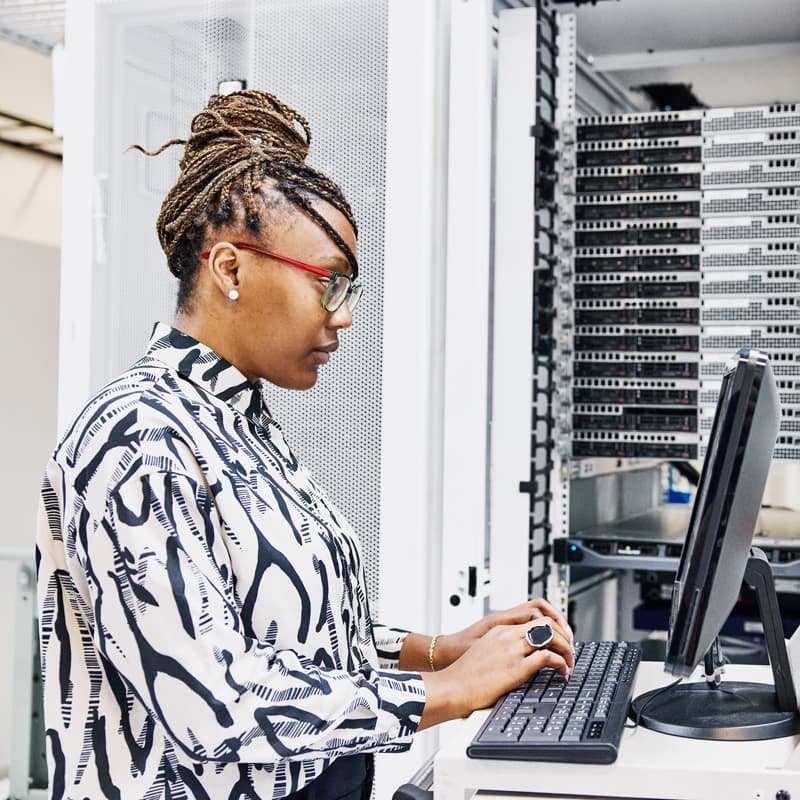 Every organization's inbound communication needs differ, yet all must ensure their business communication is protected. Our secured, PCI Certified cloud services provide the piece of mind and data protection you need to choose the right deployment model for you.    
A hybrid deployment model puts our highly trained experts right in your mailrooms to handle mail prep and scan activities, so your physical documents never leave your premises. Digital images are then securely sent to the Intelligent Business Platform where intelligent automation directs the content to the appropriate recipient(s) to deliver consistent outcomes. This model is ideal to drive quick efficiencies and reduce the burden on staff, while meeting particularly strict or unique security, compliance, and staffing requirements.

A fully off-site service leverages one of our Business Information Centers staffed by Ricoh experts to receive, direct and digitally deliver your inbound communications. With this model, you can take cost-efficiencies to a higher level and create dynamic scalability to meet changing demands, while still meeting a wide range of stringent security and compliance standards including PCI certification, SOC 2, HIPAA, and PII compliance.

A tailored service. Blend hybrid on-site and off-site models with a variety of flexible human-in-the-loop processing services options to maximize economies of scale, while ensuring consistent, high-quality service delivery and security.
Download the Intelligent Delivery Services data sheet or speak with a representative to find the right solution for you.
See more on our solutions
Intelligent Lockers
Get verifiable package delivery and asset protection with this innovative workspace solution.
View the solution
Records Management
Organize and better use business information and records from mixed-media formats.
View the solution
Case study: Mail Center Services
Discover how we helped one mail center reduce package retrieval time from 20 minutes to two.
View the case study