RICOH MEG Center
Built for accelerating discovery - schedule a tour to learn more.
Visit the RICOH MEG Center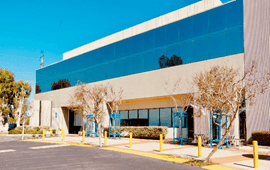 Interested in learning more? Schedule a visit to learn more about how RICOH's MEG can help your hospital accelerate discovery.
RICOH MEG is FDA cleared since Oct 2017

Ability to record from deeper brain regions using axial gradiometers

Capability to sense high frequency oscillations (HFOs >80Hz)

Analyze data faster and easier

Simultaneous real time patient video recorded

24x7 Helium recycling
Why RICOH MEG?
Meaningful education for your patient care and understanding. Here's what you'll experience when you visit the RICOH MEG Center (RMC):
RICOH MEG and corporate presentation

Review of MEG theories and principles

Review of costs and consideration for Ricoh MEG

Features and benefits of the Ricoh MEG

Your personal MEG recording, co registering structural MRI and MEG

Options for various paradigms (language, auditory, visual, somatosensory median nerve stimulation)
RICOH MEG Center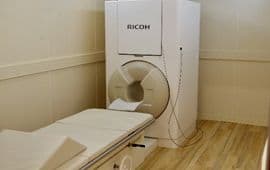 Ricoh USA, Inc.
1100 Valencia Ave.
Tustin, CA 92780
Phone: 1-714-316-4661