Patient Information Management
The way you work has changed. Manual processes, paper-based data, and multiple data siloes put immense pressure on profitability and data security for healthcare organizations. Patient Information Management eliminates paper workflows and faxing in a secured and automated way to speed claims processing, protect your bottom-line, and improve the overall patient experience.
Lower the risk of costly manual errors
Free your staff to focus on higher value, strategic work by taking the manual data entry out of the medical billing and insurance correspondence process.
With machine learning accuracy, automated data extraction and indexing match the patient information in correspondence with the EHR and ECM. Staff can focus on exceptions instead of repetitive tasks and data entry, addressing one of the main causes of burnout.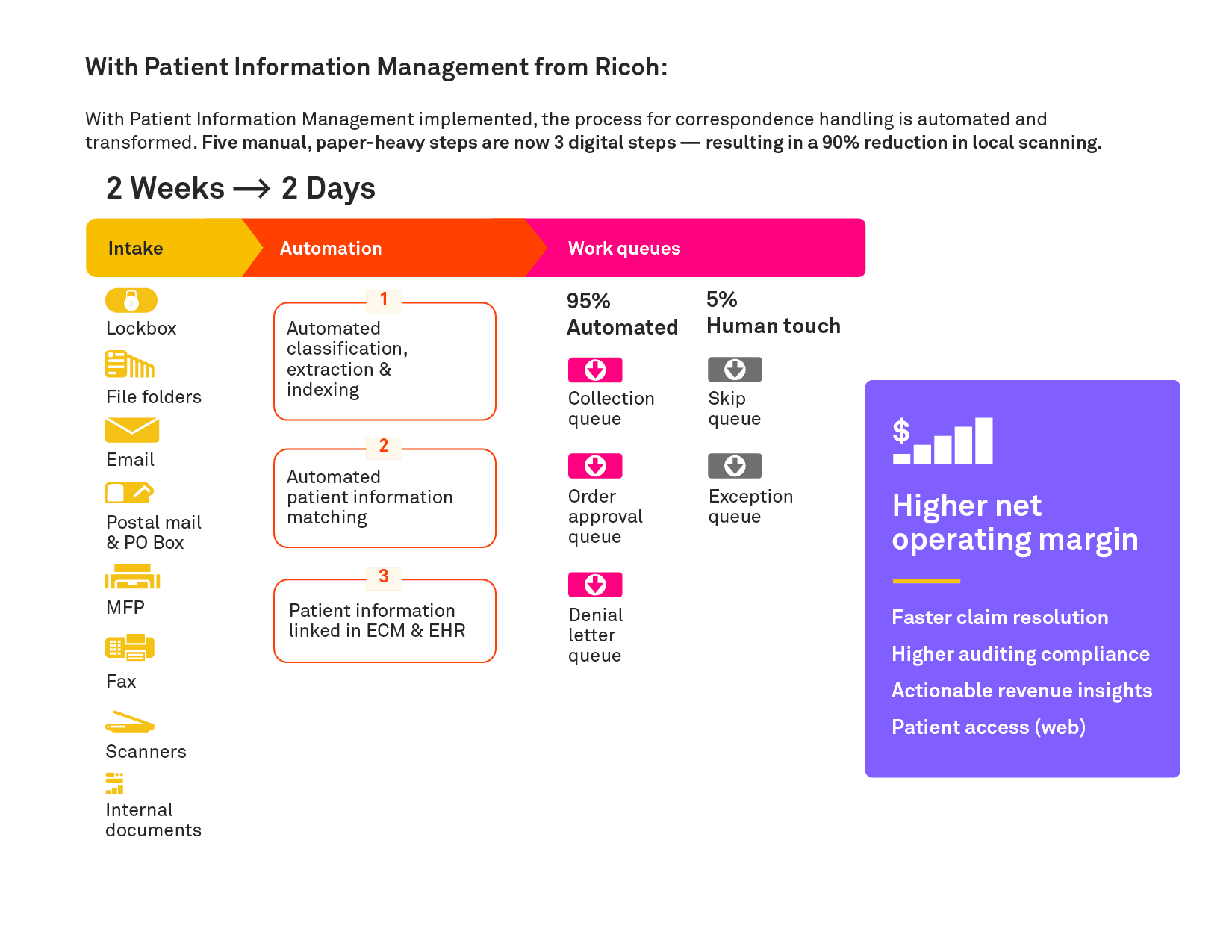 Unlock the power of information to boost operational efficiency
Ensure HIPAA and auditing compliance
See more on our solutions