Data Privacy & Cyber Security
Enhance student data management with digitization and data security.
68% of school system technology leaders surveyed in 2018 rated the importance of privacy and security of student data as more important now than last year.¹
With the rapid advancement of digital technology, school districts have the ability to manage content more efficiently by digitizing and centralizing information — helping to streamline state retention compliance procedures, increase productivity, save money with scalable solutions, and protect student data and other sensitive information. A digital transformation is key to reaping these benefits and a necessity in keeping up with the digital curve. Ricoh's Data Privacy and Cyber Security solutions can help you get there by enhancing performance at every step along your digital transformation journey.
Work smarter and help reduce risks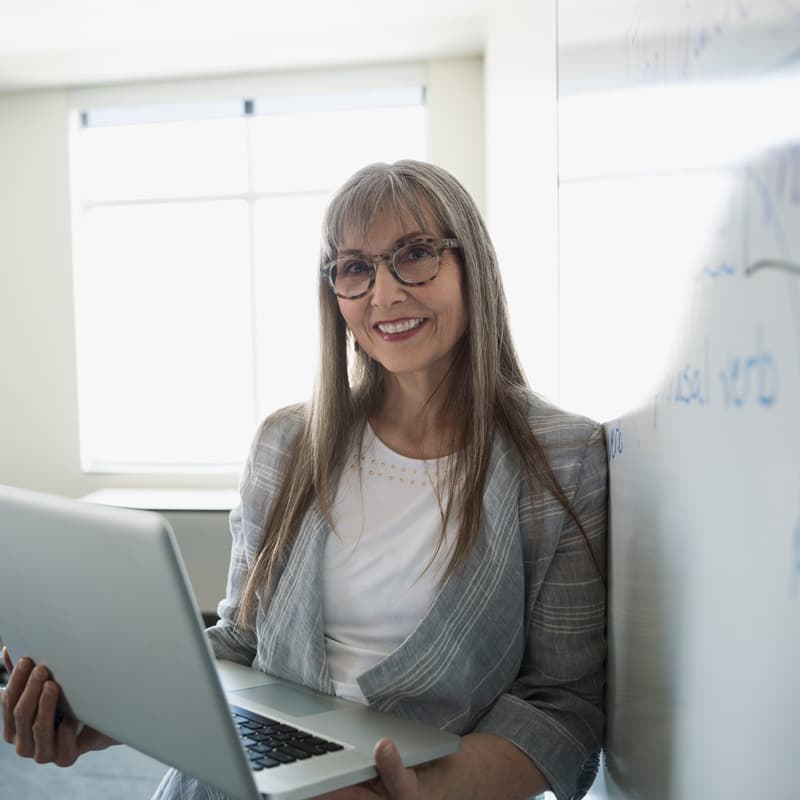 Improve state mandated retention compliance processes with document digitization.
To retrieve legacy information, administrative employees often have to visit a separate holding room to search through paper files. This is inefficient at best and disastrous at worst. Your district can't afford to lose this information to fires, floods, deterioration or any other harmful event.
We have a variety of solutions available to provide quick access to all of your legacy information, including:
Keeping your digitized data in a central digital repository allows faculty and staff to access it more easily and increase productivity by moving information more efficiently. By storing your data in a central location, we can also help you improve the way you measure and manage information by:
Organizing your data to make it easier to find

Eliminating data redundancies to help reduce errors

Improving accountability by providing digital audit trails
From there, we can help you identify your most important data and regulate who has access to this information — so you can improve compliance procedures for state mandated retention and other government regulations with added protection. This also simplifies eDiscovery processes so you can proactively help protect your district from costly legal issues.
Enhance data management in the cloud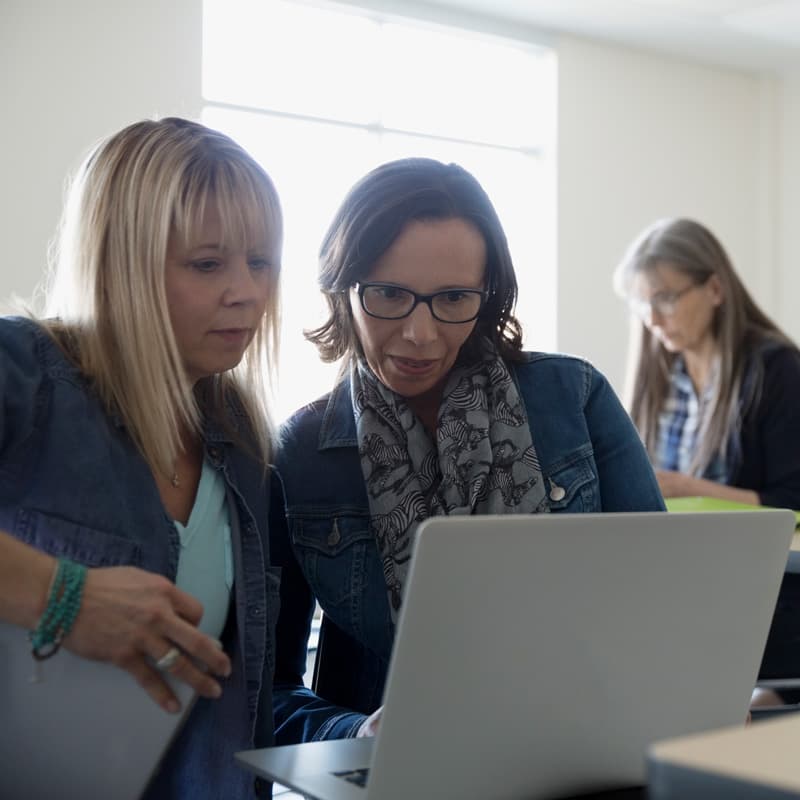 Reduce costs of storing paper files, increase productivity and mobilize users.
Keeping your digitized information in the cloud enables you to free up more space and reduce capital expenses for onsite data servers. A move to the cloud can also provide your IT staff with more time to focus on strategic learning initiatives by removing the burden of maintaining servers and providing help-desk support. With Ricoh's Cloud and IT services, we can take on these tasks — helping to increase productivity and free up IT dollars for onsite data servers to be used for more strategic initiatives.
Storing data in the cloud also makes your district more agile. With Ricoh's pay-as-you-go cloud solutions, you can scale up or down — depending on your needs — quickly and affordably. Nobody can foresee what changes may occur down the road, but if your student body doubles, you want to be ready to meet the data demands that come with this type of change. You also need the flexibility to easily scale back if you need to downsize.
Cloud data management can also increase mobility for faculty, staff, students and parents — by enabling them to log into your content management systems from their smart devices, laptops and tablets. This empowers users with a variety of conveniences when they're away from campus, for example:
Students can go online and upload transcripts to universities.

Parents can log in to view grades.

Faculty can access information in learning management systems.

Administrative staff can retrieve and share data in student information systems.
Help protect student data & other information
Stay one step ahead of data security threats.
It's important to help ensure that all of your sensitive information is protected from data security threats. Our education consulting team can design and implement the security solutions you need.
In Ricoh cloud environments, security patches are automatically updated so that workflows aren't interrupted. We can also tailor out-of-the-box security features — based on your district's specific needs — that help to decrease the risk of compromising confidential information, including:
Device data encryption

Secure Print Release

Passcode authentication
Part of our security strategy is to put protocols in place that help your district to stay compliant with state regulations. This includes penetration testing, cloud backup and disaster recovery. We can also help you stay CIPA compliant by blocking access to inappropriate sites on the Internet. Plus, if your IT department needs additional support for network security, we have the resources to offload that responsibility — proactively monitoring your network to help protect you against continuously evolving cyber security attacks.²
With Ricoh's Data Privacy and Cyber Security solutions, we can help with the digital transformation you need to keep up with today's technological advancements. No matter where you are in your digital transformation journey, converting legacy information to digital content, centralizing your data and protecting sensitive information² are essential to staying ahead of the digital curve.
1 Paula Maylahn. "2018 K-12 IT Leadership Survey Report." CoSN, 2017. https://cosn.org/sites/default/files/final%20IT%20Leadership%202018.pdf
2While no cyber security system can protect against all security attacks, proactive monitoring helps to significantly reduce your risks.