Enterprise Output Management for Healthcare
Centralize, streamline and control your printing.
Connect your output devices to your back-end systems to lower IT costs, improve the security of your health information, and help deliver better patient care. Our Enterprise Output Management Solution for Healthcare includes assessment, consulting, software, implementation and support.
Eliminate gaps in information flow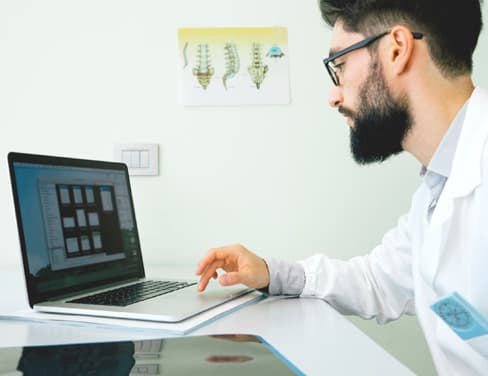 Connect your back-end systems and print devices to simplify and improve output.
Your electronic health records (EHRs) contain a lot of information that clinicians use to deliver patient care. But it isn't always easy for workers to print admission forms, patient wristbands, treatment notes and other types of output on the right device — especially when they're all coming from different supporting systems.
Our Enterprise Output Management consultants start with an upfront analysis to identify workflow improvements before they implement any software. By connecting your output devices and back-end systems, you can:
Print information reliably regardless of which system you're using, and gather output for a single patient —from multiple users on multiple systems — and route it to a single printer when you need it.

Improve productivity by reducing the time and effort that workers spend formatting, producing and finding documents.

Empower users to view and deliver e-documents to speed up access to information and reduce costs associated with printing and storing hardcopy files.

Help reduce the risk of lost PHI on paper with just-in-time printing while you wait.
Manage output centrally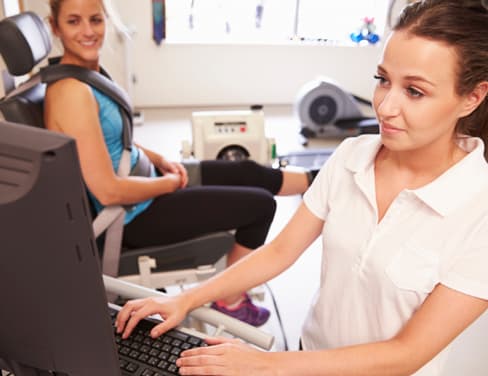 Help satisfy financial, security and compliance requirements with built-in capabilities.
Protected health information (PHI) is constantly on the move, and multifunction printers (MFPs) and other devices can be a weak link in your security chain. Audit trails are nearly impossible to produce if your devices aren't connected in the right way and equipped with the right capabilities.
With Enterprise Output Management, you can track, monitor and manage output on MFPs throughout your organization from a central point of control:
Deliver any document from any platform to any printer using release printing.

Enable administrators to check on print progress, redirect output to an alternative device or reprint documents instantly.

Help safeguard documents in transit with encryption.

Speed transmission with data compression.

Generate reports that help you assign print costs by user, client or department.
Give IT a break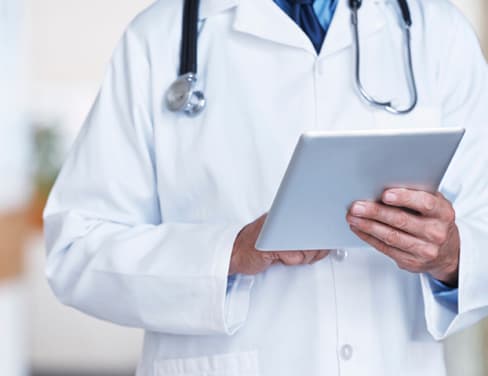 Reduce support requirements by right sizing and simplifying your output infrastructure.
Your IT staff may be managing a crazy quilt of print servers, queues, drivers and devices. Research shows that as much as 25 to 50 percent of calls to the help desk are related to printing. Why not make things easier for everyone involved?
We'll help you streamline your output processes and rein in IT expenses by:
Eliminating the need for redundant print servers.

Reducing the number of output devices, lowering your maintenance costs.

Simplifying printing so your workers have fewer IT issues.

Providing metrics and reports that you can use for ongoing improvement.
See more on our solutions
Asset Lifecycle Management
Access accurate, up-to-date details on internet protocol assets.
View the solution
Fax Management
Organize faxes more securely and share information quickly.
View the solution