Asset Lifecycle Management for Healthcare
Control assets, control costs.
In healthcare, fast access to important information is crucial. You can save money, reduce risk, and eliminate the guesswork with Ricoh's Asset Lifecycle Management for Healthcare solution. Learn critical details about your hardware and software assets, so you can make more informed decisions that boost productivity and help improve the patient experience.
Information is your greatest asset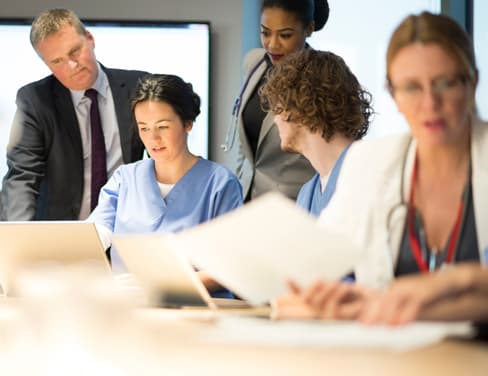 In healthcare, you have a lot of important decisions to make.
Get the information you need to make them with Asset Lifecycle Management for Healthcare.
With its advanced network scanning capabilities, innovative agentless software and comprehensive reporting, you can quickly access accurate, up-to-date details about the hardware and software assets across your organization — without installing any software on your local devices.
Choose our "information-as-a-service" solution to:
Maximize your IT resources.

Optimize your printer fleet.

Add security features to help maintain compliance with even the most stringent healthcare standards and regulations.
We'll even do most of the work for you, thanks to our professional services experts offering concierge service every step of the way.
Improve how you gather, analyze and share information:
Fine tune the asset scanning capabilities for more comprehensive reporting in any IT environment.

Use the unobtrusive software with any IP-enabled asset, regardless of manufacturer.

Add new technologies without adversely affecting your software framework.

Rely on proven concierge teams, or quickly perform tasks yourself with an intuitive user interface.

Help protect data with built-in authentication and encryption tools.
Automate asset management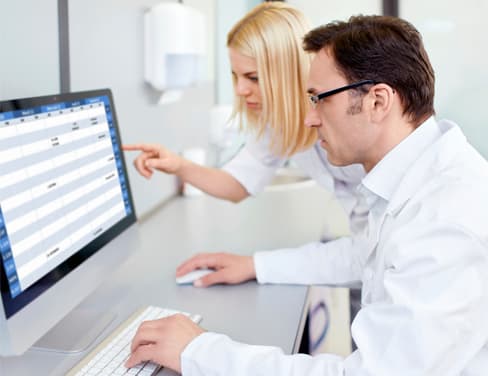 You're in a high-speed chase for information in a mission critical environment, and you're never going to catch up without help.
Instead of manually searching for hardware and software asset details, let Asset Lifecycle Management for Healthcare bring them to you, automatically.
With it, you can collect and analyze software licensing and compliance data, print management costs and other critical information right from your desktop.
Instead of running around, run reports to gain insights on your entire enterprise. Use the data to make faster, smarter decisions that can help you reduce risks and costs without disrupting workflows or patient care.
Simplify IT asset management tasks:
Capture data from every device, server, software, application and more using native software.

Keep data behind your firewall — and help keep it protected.

Compare usage and costs of supplies for your output devices.

Find non-compliant assets in moments.

Get notifications for issues you have to address — with precise details.
Comply with what's best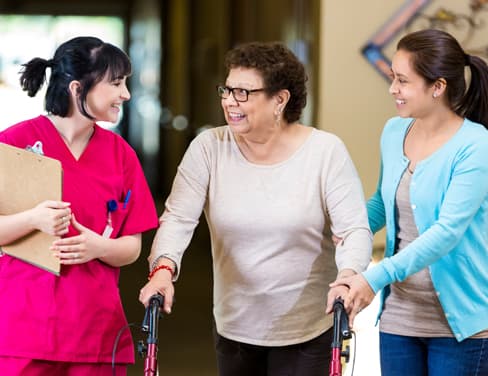 You're responsible for ensuring that caregivers have the information they need, when they need it most.
And you've also made significant investments to improve productivity while adhering to strict federal mandates for HIPAA/HITECH, PCI, electronic medical records and other standards.
So why risk it with out-of-date applications, inefficient print output and non-compliant systems?
Use our Asset Lifecycle Management for Healthcare solution to help protect those investments. Take advantage of our systemic assessment process to analyze software licensing and compliance standards. By meeting government compliance and information security requirements, you may be eligible for significant incentives.
Improve your electronic record-keeping and help protect your IT environment from risk:
Find non-compliant servers, workstations that need patches, and outdated licenses in moments.

Scan for unauthorized databases that may contain personal health information (PHI).

Scan for unauthorized devices connected to your network, and identify them as soon as they connect.

Fill crucial gaps between your virus protection and network security.
Streamline your transitions to new content management systems.

Improve audit accuracy with up-to-the-minute information and compliance.
Article
Explore these 5 ways to deliver better patient experiences.
Watch now
Enterprise Output Management
Centralize, streamline and control your printing with lowered IT costs and improved information security.
View the solution
Article
Learn how we can help you meet your budget, compliance and workflow demands.
Read more
* Deloitte. "In Focus: 2015 Compliance Trends Survey"