Why Ricoh
The way people work is evolving, and we're helping to inspire the change.
We empower digital workplaces using innovative technologies and services that help people work smarter. By shaping new possibilities for the future, we can help accelerate your digital transformation journey. Regardless of where you are today — bogged down with paper processes, for example, or already running your business with fully digital data — we can help your business run faster and more efficiently, get more value from your enterprise data, and innovate to stay ahead of the competition. Learn more about how Ricoh empowers digital workplaces.
By empowering digital workplaces, we create new possibilities for businesses. We'll help streamline and automate inefficient work processes so you can provide faster turnaround service to customers, and improve the speed, accuracy and quality of data. With obstacles removed, you could be on track for sustained growth.
Combining new ideas and technologies with our experience, we continue to open the door to new ways to connect workers to information through improvements in workflow and communication. We're building the workplaces of tomorrow through Dynamic Workplace Intelligence, which takes traditional office printing capabilities to new realms by connecting reliable print hardware with smart software, scalable technology and sophisticated applications, to make everyday workflows easier, faster and more secured.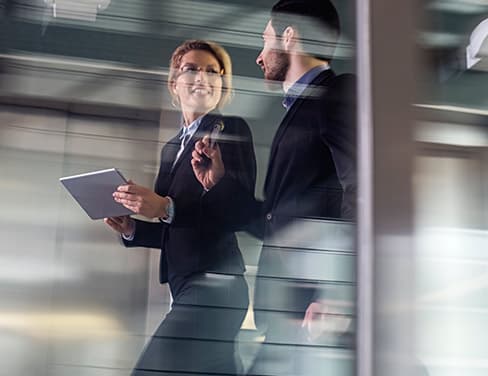 Ricoh is known for its copiers, printers and other office equipment. But we're more than that — we're a total services and solutions provider that can help improve the way you work, top to bottom, by offering:
Plus, our extensive experience in a wide range of industries gives us in-depth knowledge of your job's unique challenges — and how our services can help you overcome them.
When it comes to running a business, time is one luxury you can't waste. Make tasks faster and easier with our MyRicoh portal, which lets you conduct your Ricoh business online and save time. Order products, submit meter reads, troubleshoot printer issues, pay invoices and more. Complete all of your important tasks in one place — anytime, anywhere.