Utilitec lights up the customer experience with inkjet technology
High uptime is enabling Ancor to meet tight service level agreements while reducing labor time per job.
The challenge: Create a more pleasant experience for customers opening their utility bills – an important link in customer satisfaction, according to research by J.D. Power.
The answer: Inkjet.
Utilitec, an Ancor Company, offers a complete package of data management, consulting, design and delivery services within the utilities space. Committed to adding value, personal connection and products and services that align with consumer lifestyle, the company began exploring print options to help its clients improve their customers' experience.

Mike Maley, Director of Operations, heard about the advancements in performance and quality of high-speed inkjet technology. Once he saw it in action, he admitted he was wowed by its capabilities: seamless integration of variable messaging, quick turnaround capabilities, impressive capacity, and especially the oomph of high-impact color. He realized that all these factors could expand his company's portfolio, adding flexibility to what clients could offer their large customers and residential consumers.
Lifted barriers
Another boon for Utilitec was the ability to dump expensive preprinted forms by quickly and easily creating forms right on the printer. 
According to Maley, inkjet technology has already "improved output quality, broadened messaging capabilities, and greatly improved our own internal processes with the elimination of preprinted forms." Additionally, high uptime is enabling Ancor to meet tight service level agreements while reducing labor time per job.

Operational efficiencies aside, the inkjet color technology also lifted barriers previously faced by the creative talent at Utilitec and is allowing the team to pursue larger customers and other jobs. "There are so many marketing ideas we've been thinking about for years," says David F. Dally, client services manager. "Now that we have the ability, we're chomping at the bit. When we talk to our customers, we say, 'Here's the new flexibility we now have for your utility bills.' It's a powerful, powerful tool that they can use."

On the other side of the house, Ancor's automotive business, providing specialized vehicle-labeling solutions for North American automotive plants, is evaluating the potential benefits of inkjet-printed new car window labels to see whether they might offer a valuable service for its customers — as well as another revenue stream for the business.
Boost print performance and upgrade customer experience
Is inkjet technology a solution for your organization? Speak with one of our representatives to discuss the benefits.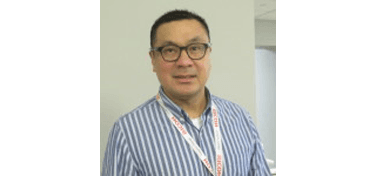 Ed Wong, Director, Continuous Forms Production Products for Ricoh USA Inc., brings more than 25 years of experience to the position, where he leads the development and implementation of marketing initiatives for production inkjet systems in North and South America. Wong also has expertise in product marketing for production print, including go-to-market strategies, product launches and taking action based on the voice of the customer.