4 tips to better prioritize the patient experience in healthcare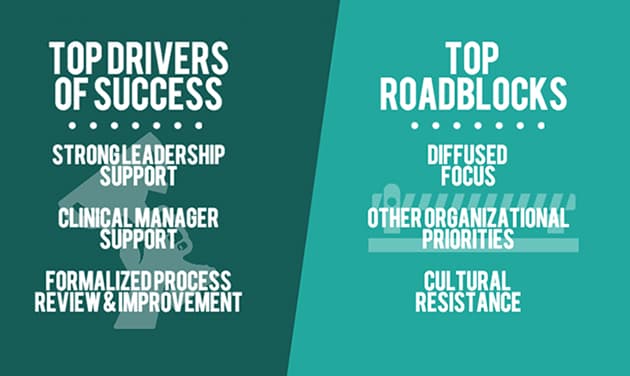 Healthcare leaders, take heed. Research conducted by The Beryl Institute¹ shows that consumers view patient experience as a significant factor in healthcare decisions.
"With the research showing an increasing focus and investment in patient experience and consumers reflecting that the patient, resident and family experience is significant, we are truly entering an era where we can say without hesitation that patient experience matters," said Jason Wolf, president of The Beryl Institute, which is an independent, non-vendor or provider-related community dedicated to bringing together the many voices, views and perspectives on improving the patient experience. 
Among initial findings released by the Institute at Patient Experience Conference 2015, the survey of 1,500 healthcare leaders, patients, patients' families and residents found that:
Patient experience remains a top priority for organizations across all segments

Quality/clinical outcomes are seen as measures most impacted by positive patient experience
Ready to improve your patient experience? Here are some steps healthcare organizations should consider taking: 
1. Understand your workflows to remove redundancies
One of the most important things a healthcare organization can do to improve patient experience is streamline organizational workflows so that the right information – whether structured or unstructured – gets to the right place at the right time. Each engagement along that continuum, whether positive or negative, directly impacts your organization's quality of care indicators for better or worse. 
2. Equip your organization with the right technology infrastructure: EHRs and analytics
Relying on your Electronic Health Record (EHR) to store, organize and interpret your data is not always the most efficient way to gather information. Separate IT solutions for EHRs and analytics can help to collect more accurate information to better understand your data. It can also help to see if solutions "abide by the rules of the road," so to speak, for data interoperability. If your chosen IT solutions can easily talk to and share data with other technologies, then it can help your information flow much more smoothly. 
3. Talk to experts who can help you make informed decisions
Referencing the right people to advise you on your infrastructure and workflows can help you make more informed decisions. There are many referral systems that you can tap to identify the right technologies and best practices. These range from local peer organizations and medical boards to national organizations like HIMSS and the American Health Quality Association (AHQA). These can help you identify ways to deliver a better patient experience.
4. Provide consistent staff training for delivering a better patient experience
Consistent, accurate staff training is another key component that can help you deliver a high-quality patient experience. Helping your staff to stay up to date with the latest training tools, legislation and regulations can help to provide a positive patient experience.
Patients are affected by every interaction they have with your organization – from the moment they first contact your office to well after care is administered. Giving them easy access to information, as well as accurate information, ultimately has a direct impact on patient experience. Being able to smoothly capture, access and share the right data at the right time, regardless of device, inevitably improves the quality of care, which is the ultimate patient experience goal.
Are you ready to bring your healthcare organization into the digital age?
Learn how to smoothly capture, access and share the right data at the right time, regardless of device, to improve the quality of care.
Explore solutions for healthcare organizations
1. "State of Patient Experience 2015: A Global Perspective on the Patient Experience Movement."