A message from our CEO, Carsten Bruhn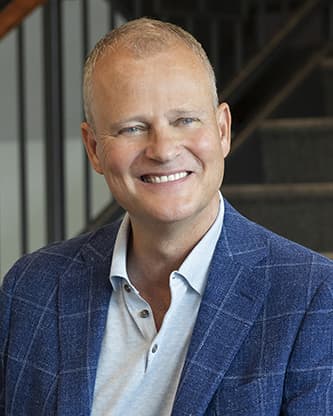 April 1, 2021
I proudly joined Ricoh's team in North America as President & CEO on April 1, 2021.
I am energized by the incredible opportunity that lies ahead for Ricoh, our partners and customers.
Customer behaviors, the increasingly changing workforce, and the speed of digital transformation are driving toward the need for new business models. This includes digital services and subscription models, to name a few. This builds on and adds to our existing print business – print will continue to be a key element of digital communications in the future.
Plus, there's so much to be excited about in North America specifically. We have a tremendous customer base, a passionately dedicated team and a network of Ricoh Family Group dealer partners who share our commitment to solving challenging business problems today while anticipating future developments.
I joined Ricoh more than 20 years ago as a result of the Lanier acquisition, and I understand and have immense respect for our dealer partners' passion and entrepreneurial spirit. I'm looking forward to collaborating with them and helping them meet their customers' evolving needs.
I'm moving to the United States after living in Great Britain, Denmark, and Japan, and with extensive travel meeting with customers throughout the world, including in North America. I'm a true "global citizen." It's this unique perspective that drives my focus on important cultural issues such as diversity and inclusion in the workplace. Read my thoughts on the importance of understanding and addressing unconscious biases and working together to encourage and embrace an inclusive company culture.
As a global society, we have weathered the storm brought on by the pandemic. While we mourn and honor those who have been lost, there are signs of hope and resilience all around us. I encourage you to learn about how Ricoh has helped to keep our colleagues, customers, partners and communities healthy and safe, while providing solutions to help our customers work from anywhere and tools for a safe return to the workplace.
In the coming months, I will publicly outline our business strategy for Ricoh North America. It will provide a clear and ambitious path forward – both short and long-term – built with agility and flexibility to quickly address customers' changing needs throughout 2021 and beyond.
Carsten Bruhn
President & CEO
Ricoh North America