Case Study: First Option Inc.
Finding the right IT outsourcing partner allows First Option to expand its IBM iSeries product and services portfolio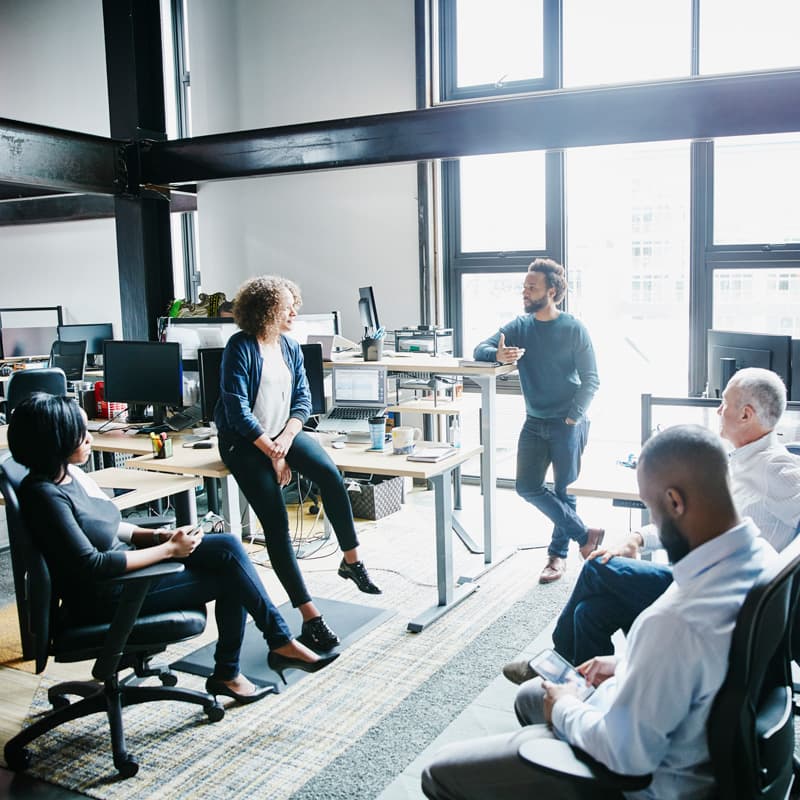 About the customer
First Option Inc. offers a fully integrated cloud accounting suite, a centralized IBM i monitoring tool, IBM i application hosting and disaster recovery services. With offices in Boston and Phoenix, First Option serves customers in industries such as financial services, telecommunications, nonprofit, retail and legal.
Challenge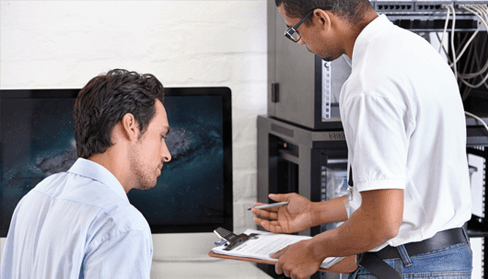 Continue to lead with services for IBM i network environments

Offer hosted IBM i service

Need for a reliable, knowledgeable IT outsourcing and cloud services partner
First Option started up in 1995 to provide businesses with connectivity to networks, internal business applications, email and the Internet. As the years went by, First Option expanded their portfolio of outsourced IT services with Report Program Generator (RPG) and IBM iSeries programming expertise.
A few years ago, First Option saw an opportunity to expand into hosted services while continuing to lead with offerings for IBM i network environments. Because the company didn't have the space to tackle this expansion on their own, they began to look for a vendor that had the knowledge and ability to support the network and IBM i applications in the cloud, and to maintain 24/7/365 service level agreements. They found exactly what they were looking for in Ricoh.
Results
Ability to attract larger clients

They have never experienced downtime

Fixed costs for simplified accounting

Expanded partnership to start an IBM i networking collaborative
First Option just signed a two-year extension contract with Ricoh and is planning to add a development back-up site at a secure data center in Minnesota. Ricoh offers both dedicated and cloud-based high availability (HA) and disaster recovery (DR) solutions to help protect IBM i Power System environments from data loss.
Today, Ricoh handles all of the hardware service on the First Option system, manages its infrastructure, mans its call center, conducts full back-ups and performs other operational functions. While technically behind the scenes to its customers, First Option knows Ricoh has been an integral partner for much of its progress—providing and managing the backbone IT infrastructure to help them grow and succeed.
Both Ricoh and First Option understand that each of their businesses serve different functions in the IT world. And it works perfectly, with each complementing the other. On many occasions, Ricoh has even recommended First Option to its clients that need development work.
On the cost side of the partnership, not having to purchase equipment or IBM customer support has been a big advantage. First Option leases its hardware from Ricoh and has just one set monthly cost to pay. "We really don't want to be on the hardware side of things because that's not our focus," said Fuller. "This is something we've been able to leverage well with Ricoh."
When Fuller moved to Arizona, he sensed the absence of a users group in the area for IBM i. That sparked talks between First Option and Ricoh of working together to start an IBM i networking collaborative in Phoenix where users could feed off one another, share interests and talk about what's going on with the technology.
How We Did It
Provided hosting services

Collaboration to develop IBM i Watchdog monitoring tool

Continue to grow relationship year after year
It didn't take long for First Option to discover Ricoh, one of the largest IT outsourcing and cloud-service providers. Ricoh provides a wide range of managed services for IBM i Power Systems™ servers including AS/400, iSeries and System i.
A partnership quickly followed. Ricoh took over managing First Option's data centers and soon after, First Option shifted the management of its production and development centers to Ricoh as well.
The big leap forward in the relationship came when First Option asked Ricoh to take a look at an IBM i monitoring tool it was developing. First Option envisioned a simple, cost-effective dashboard that made the power of iSeries functionality more readily accessible to users with varying levels of training and in many different environments. First Option also wanted a dashboard that alerted users to only the essential things they needed to know via email alerts when those issues became imminent.
First Option and Ricoh collaborated to develop IBM i Watchdog by First Option—a centralized IBM i (iSeries, AS 400) monitoring solution. This monitoring tool provides a user-friendly interface for key system health threshold alert definitions, day, time and duration to suspend monitoring to accommodate scheduled maintenance, customized email groups for routing information and inquiry messages to a pre-defined support team. Ricoh hosts the central server for IBM i Watchdog."
You can drop Ricoh into any situation and they can quickly figure it out," said Fuller. "They have the depth of knowledge because they've dealt with it all. I consider Ricoh a part of First Option."
IBM i Watchdog started off as a basic monitoring tool used with 10 clients but has evolved over time to its current fourth generation version, adding more types of configurations and requirements depending on the needs of First Option's customers. Today, this tool is used to monitor more than 70 systems around the world. And with Ricoh's capability to support Windows and networking environments, First Option has been able to gain traction with larger environments and larger clients.
"We process millions of transactions a week with IBM i Watchdog," said Fuller. "Ricoh worked with us to make this tool very scalable so we were able to grow." As the relationship has evolved, so too has First Option's reliance on Ricoh for the infrastructure to handle the increasingly SaaS side of the business. Ricoh has also been an integral partner to First Option as it expanded its financial offerings with a fully integrated cloud accounting suite. Bottom line, First Option customers know they have a reliable team and IT infrastructure that allows them to focus on their core business. "We've never experienced downtime with Ricoh, even when a hurricane came through," said Fuller